I have been thinking a lot lately about cutting my hair. It is currently a little below my shoulder blades which is the longest it has ever been. I have been going back and forth on whether to go for it or not for a few reasons. The first; I LOVE these hairstyles and I am pretty sure I want something like this done for the wedding.
However, I love my hair mid length, right above my shoulders. It takes less time to dry in the morning, doesn't get as tangled, and is so much lighter and easier to style.  I am loving Reese's latest cut: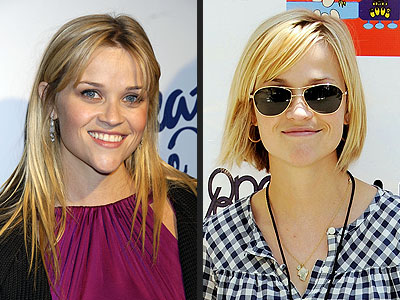 Do you see the confliction??
Here are some more pretty images I have found over the past week;
I love the ribbon detail on the flowers.
Clutch from j.Crew
Wouldn't this be the best dress to head off to your honeymoon in?
I love this menu.

I am still trying to figure out how to do the back of our save the dates. I want them to correspond with our invitation, menus, escort cards, programs, etc. but I have no clue what I want for any of those yet so it is hard to decide on something for the save the dates. 
Any suggestions for preppy/(and/or) nautical/(and/or) simple/(and/or) slightly modern, invitations/ programs/etc?  I am trying to stay away from the star fish and shells simply because i see them way too much. I'm thinking either a nantucket whale image, anchor, something to do with "tying the knot", or even just colors and layouts that give the preppy/nautical/ classic feel.